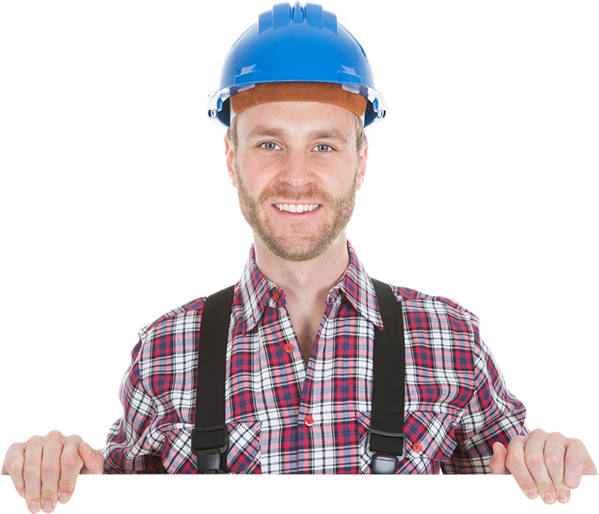 Home Maintenance Dubai
We provide Home Maintenance Dubai Services for your Apartment, Villa and Office. Call us now for any HandyMan Drilling Hanging & Mounting Work, Electrical Short Circuit Troubleshooting or Electric Fixtures Installation, Plumbing Water Leak Fixing or Replace Water Heater, Carpentry Door Locks Hinges Handles Repair & Gypsum Partition Making, Masonry Marble & Tilling work, Painting Interior & Exterior & Wallpaper Installation and at last but not least AC / Chiller Central Air Conditioner Repairing. Every house owner have a list of home repair or home maintenance works he or she needs done which can include Electrical, Plumbing or Wood working, tilling or ceramic installation your bathroom leakage fixing or your kitchen sanitary installation or interior, exterior work. Let us help to fix your home with a wide range of affordable repair, expert and professional technicians, professional state of the art tools, improvement and remodel services.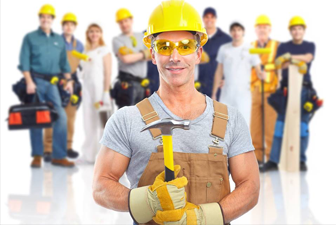 HOMD Home Maintenance Services Dubai
Why Should Choose Us?
We offer wide range of home maintenance services, which cover almost all kind of your small or big problems, so you do not need to call multiple companies for different services. We use advance tools to complete you job, as laser level, dust collector, hammer drill any many more, these tools give perfection to work with extra straight alignment and clean work. We have expert professional and experienced technician for each type of work.
HandyMan
AC Technicain
Electrician
Plumber
Carpenter
Mason
Cleaner
Painter
Mover
















HOMD Home Maintenance Services Dubai
Our expert HandyMan offers you best Home Maintenance Dubai Services. We deal in all kind of Home Maintenance Services. You can call us for any kind of Installation, Fixing & Repairing work for your Apartment, Villa, Building, Office & Warehouse related to Plumbing issues like water leak water heater drain block, Electrical troubleshooting lamp socket chandelier installation, Carpenter who can deal with any kind of Drilling, Hanging & Mounting Work, Painter for patch ups interior exterior painting, end tenancy painting and wallpaper installation. We have Expert AC Technician for your Window AC Fixing, Split AC Installation & your Central Air Conditioning System Chiller Repairing. Our Expert HandyMan Technician can perform following works.
Drilling Hanging & Mounting
Curtain Rods & Blind Installation
Mirror & Picture Frames Hanging
Shelves Hanging on Walls
Light Lamp & Chandelier Fixing
TV Bracket Mounting on Wall
Water Leak Repair
Commode Fixing
Sink Water Leak or Drain Block
Basin Clogged Water Fixing
Drain Pipe Water Leak Repair
Bath Tub Drain Block
Broken Bath Tub Water Leak
Water Heater Leak Repair
Replace Water Heater Installation
Low Pressure Water Pump Repair
Washing Machine Installation
Dish Washer new Connection Making
Washing Machine & Fridge Repair
Split AC Installation
AC Thermostat Repait
Central AC & Chiller Repair
AC Water Leak Repair & Filter Clean
Breaker Trip Fixing
DP Box Short Circuit Repair
Door Lock Handle Hinges Repair
Wood Glass Gypsum Partition
Furniture Assembling
Marble Tiles Installation
Interior Exterior Painting
End Tenancy Painting Patchups
Wallpaper Installation
HOMD Home Maintenance Dubai is a 8 years old Dubai based Home Repair Company which is providing its following HandyMan Services for your Apartment, Villa, Building or office.
HandyMan for Drilling, Hanging & Mounting Works
HandyMan Cleaner for Clogged Floor Drain Sewer Open
HandyMan Plumber for Water Leak Repairs
HandyMan Electrician for Short Circuit Fix
HandyMan Mechanic for AC / Chiller Repairing
HandyMan Carpenter for Furniture Assembly
HandyMan Gypsum Partition Maker
HandyMan Painter for Interior Exterior Painting
HandyMan Mason for Masonry Tilling Work

We let our quality work and commitment to customer satisfaction be our slogan.
Our Services
Professional HandyMen
HandyMan for any kind of Drilling Holes, Hanging Curtain, Blinds & Picture, Mirror, TV Bracket Mounting Work.
Plumbing Services
We can fix any Water related problems your facing like Water Pump Repair & Water Heater Leak Repair.
Carpentry Services
We Assemble your Furniture, Fix Hinges & Locks and we also Make Gypsum Partition in Office & Apartment.
Home Maintenance
We do Home Maintenance Work & Annual Maintenance Contract for your Villa, Ware House & Office.
Electrical Services
We can fix any kind of Electric Failure or Short Circuit, We Install New Sockets Lamp & Chandelier.
Painting Services
We have Expert Painter for Interior Exterior Painting, End Tenancy Painting & Wallpaper Installation.

Home Maintenance Dubai Emergencies:
Do you have any Electrical or Plumbing Emergency at your Apartment Office or Villa or you are looking for 24/7 Emergency Services in Dubai? We are here to fix all of your Emergency Home Maintenance problems 24/7 any where in Dubai.
Sprung a leak? Just give a call to our experienced Emergency Handyman; he will help you to get rid of your water leakage issue.
Lights stopped working, fuse blown or the breaker is tripping in your house just call us, our emergency handyman will come and fix your issues in an instant.
Water Clogged in your Toilet, Bath Room Basin or Kitchen Sink, just call our 24/7 Help Line to assist you with Sewer & Drain Cleaning.
Home Maintenance Dubai Annual Contract:
We also provide Home Maintenance Dubai Annual Contract for your Apartment, Villa, Restaurant or Office.
Home Maintenance Dubai Activities:
Our Expert HandyMan Technician work as team and they cover a lot of activities regarding your Home Maintenance Dubai problems.
Water Leak Repair:
If you are facing any type of water leak issue from tap leaking to AC / Chiller Leak in your apartment office or villa you can call our company 24/7 for urgent Service. You can call us to assist you any time if you have following type of problems.
Your basin drain pipe Leak and spoiling your clothes as you wash your hands.
Your Ceiling AC Chiller Central Air Conditioning leakage gives you a bad sleep.
Your Water Heater Leak need repairing.
Your Kitchen Sink pipe is leaking.
Do not worry at all we have Expert Plumber to tackle with emergency water leak repairs on urgent basis. we will provide you best and affordable water leakage repair. Our water leakage repair service will make your works easier within few minutes.
Questions & Answers
What are our working times & Do we provide Emergency Assistance?
Yes We do provide 24/7 Emergency Assistance for your all kind of Home Maintenance Dubai Emergencies like Water Leak Repair, AC / Chiller not Cooling or leaking, Electric Failure or Short Circuit.
Do we provide services in Dubai, what areas we do cover?
Yes we provide Home Maintenance Dubai Services all over Dubai in any area any community. We have different teams around Dubai. When we receive your call we forward your detail to the nearest team and they assist you.
HOMD Home Maintenance Dubai
Sheikh Zayed Road, Dubai.
0527692802
admin@home-maintenance-dubai.com
Sat – Thurs : 9:00 – 21:00