Dubai Carpenter
Furniture is basic need at every home. Everyone needs furniture to make their home more unique as they reflect the image and quality of people staying over there. If you are staying in Dubai and need to standardize your life style and want to make awesome design and unique design furniture then Dubai Carpenters is here to help you and make your furniture looks awesome as we are experienced carpenter who provides excellent Carpentry Services all over Dubai area. Dubai Carpenters by HOMD Home Maintenance Dubai provides the services which are as follows:
Furniture Assembling
Door Hinges Repair
Door lock fixing
Parquet Flooring
Gypsum Partition
Wooden Partition Services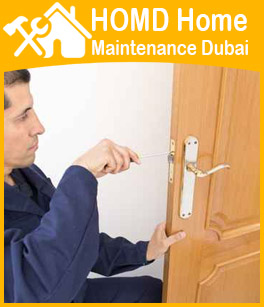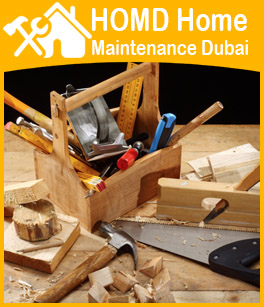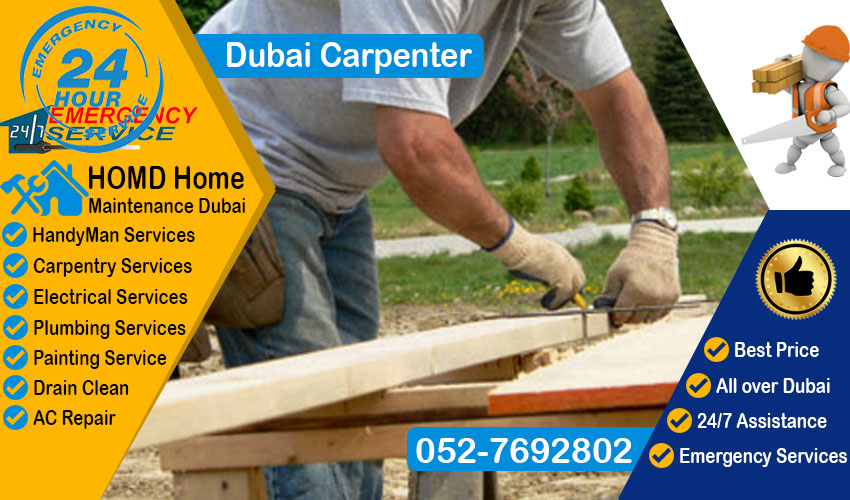 Dubai Carpenters and Furniture Assembling:
HOMD Home Maintenance Dubai provides Dubai Carpenters who are the best in Dubai, they not only creates furniture but also take care and built according to latest and unique design. So if you are looking for carpenter to manufacture furniture then we can provide you the services you desperately need. We also repair wooden furniture that is old or damaged. Dubai Carpenters are known for assembling furniture and there is no other company better than us in Furniture Assembling.
Door Lock Fixing:
Dubai Carpenters care for your safety. Hence we also provide services to fix door locks and if you are looking for door hinges repair then your find will come to an end in only one service provider that is HOMD Home Maintenance Dubai. If your door lock is not working properly and you are in danger of your safety then call us for fixing door locks and for repairing door hinges.
Dubai Carpenters are efficient and professional people.
We fix all types of door locks and also door hinges.
Dubai Carpenters care for you and family so please make your doors and windows locks and hinges fix as soon as possible.
Repair those wooden products as defective piece looks awkward at home.
Dubai Carpenter's Parquet Flooring & Partition Service:
Dubai Carpenters also provide flooring services and we do parquet flooring so that your house looks awesome. If you are looking for temporary or permanent wooden Partition then we are here to help you out. Dubai Carpenters by HOMD Home Maintenance Dubai are capable of doing partition work with wood as well as Gypsum. So if you are looking for carpentry service then please contact our 24/7 assistance service.
Dubai Carpenters Specialty:
Dubai Carpenters know the value of customer's need and hence we are dedicated to high level performance work. We are capable of fixing any carpentry issues and also capable of manufacturing new furniture.
We can do every type of carpentry services like making new furniture, making sofa, dining tables and chairs, TV tables, study desks, wooden cupboards etc.
Along with all these we also fix damaged furniture and also fix locks of doors.
Dubai Carpenters provide service for Parquet flooring.
Also do the wooden partition.
Dubai Carpenters Do Care:
So if you are looking for any of the above services in Dubai then don't wait till the last moment as Home Maintenance Dubai has the professional carpenters who can solve your carpentry issues within fraction of time. Dubai Carpenters are well known and highly appreciated from all corners. We care for our client and their needs.
Our Services
Professional HandyMen
HandyMan for any kind of Drilling Holes, Hanging Curtain, Blinds & Picture, Mirror, TV Bracket Mounting Work.
Plumbing Services
We can fix any Water related problems your facing like Water Pump Repair & Water Heater Leak Repair.
Carpentry Services
We Assemble your Furniture, Fix Hinges & Locks and we also Make Gypsum Partition in Office & Apartment.
Home Maintenance
We do Home Maintenance Work & Annual Maintenance Contract for your Villa, Ware House & Office.
Electrical Services
We can fix any kind of Electric Failure or Short Circuit, We Install New Sockets Lamp & Chandelier.
Painting Services
We have Expert Painter for Interior Exterior Painting, End Tenancy Painting & Wallpaper Installation.
Average rating:
3 reviews
Jul 2, 2017
carpenter
I am so impressed with your services. The quality of your work is top notch, and its affordability allowed me to use you your expertise! I can't tell you how much I appreciate your company, your service, and your comments.
Thank you!we hope you call us in near future.
May 25, 2017
carpenter
You have proved that lack of experience in a job doesn't really matter when there is a strong urge for excellence and perfection.Initially,i was not confident in years of your Experience.I needed more but you give me best..Thanks
Thank you we hope to get more jobs from you.
May 21, 2017
carpenter
Your work speaks volumes of your professionalism – efficient, organized and result-oriented. Well done.
Thank you sir,we hope you call us for more jobs in future.