Door Lock Fixing Dubai
Are you looking to repair your door lock in Dubai as it damaged? Don't you worry as HOMD Home Maintenance Services Dubai brought to you Door Lock Fixing Dubai who can fix any type of door lock. Do you feel that your door lock need to be replaced or needs repair? Then why are you waiting, just give us a call and Door Lock Repair Dubai will solve your each and every issues related to your door locks. HOMD Home Maintenance Services Dubai provides door lock repair services anytime.
Door Lock Repair Dubai can fix and repair any door locks that are available in market
care for your safety and hence provide service instantly.
Door Lock Repairs Dubai is professionals and fix it in such a way that you won't need it to do again and again
don't neglect if your door lock is not working and get it repair as soon as possible by calling us.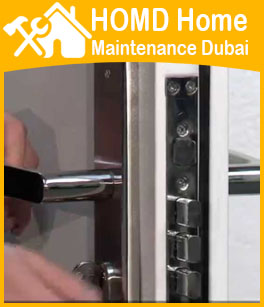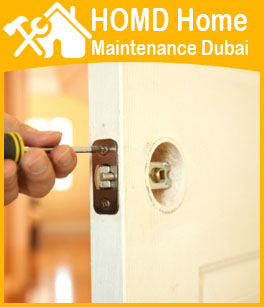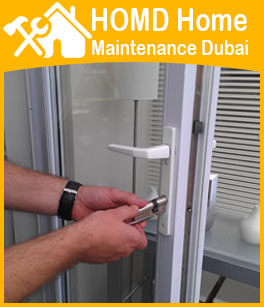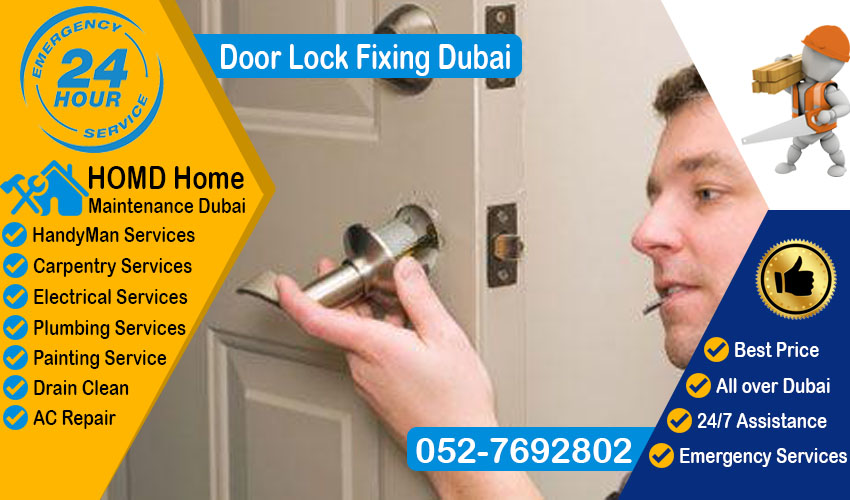 Door Lock Repair Dubai is professionals:
Door Lock Repair Dubai is professionals and they understand the mechanism of every kind of locks as they have been experiencing every design of lock in their daily life. They go through every design of locks that are available in market today and hence feel no difficulty in repairing those.
Door Lock Repair Dubai care for you and so we are providing the services for fixing your gate locks. You should also care for your family as neglecting damaged locks can hamper you and your family safety.
Never neglect or delay to repair your door locks.
Call Door Lock Repair Dubai anytime as per your choice as we are available for 24/7 service.
Safety come first priority for us and hence we provide services instantly.
Don't allow intruders and outsiders to enter your house because of damaged door locks.
We urge you not to take damage door locks lightly as once you get in problem then it will be too late to regret. So before it becomes too late make it repair or get it fix by us as we provide services at low coat and instantly.
Our Services
Professional HandyMen
HandyMan for any kind of Drilling Holes, Hanging Curtain, Blinds & Picture, Mirror, TV Bracket Mounting Work.
Plumbing Services
We can fix any Water related problems your facing like Water Pump Repair & Water Heater Leak Repair.
Carpentry Services
We Assemble your Furniture, Fix Hinges & Locks and we also Make Gypsum Partition in Office & Apartment.
Home Maintenance
We do Home Maintenance Work & Annual Maintenance Contract for your Villa, Ware House & Office.
Electrical Services
We can fix any kind of Electric Failure or Short Circuit, We Install New Sockets Lamp & Chandelier.
Painting Services
We have Expert Painter for Interior Exterior Painting, End Tenancy Painting & Wallpaper Installation.
Average rating:
3 reviews
Jun 28, 2017
door lock
"This was my first time using your company service. I'm really pleased with the improved quality
Thank you!we hope you call us for job.
Jun 27, 2017
door lock fixing
"I am very happy with your insightful suggestions and for the wonderful work done.
Thank you!we hope you call us for job in near future.
Jun 22, 2017
door lock
Excellent job at helping fixing my door lock...am 100 %satisfactory
Thank you!we hope to serve you in near future.