Furniture Assembling Dubai
HOMD Home Maintenance Services Dubai is well renowned service Provider Company in Dubai. They provide services for furniture assembling. If you are buying new furniture but have a doubt of assembling it as you don't have the required tools to do so then don't worry as Furniture Assembling Dubai by HOMD Home Maintenance Services Dubai provide services for assembling your furniture. Furniture Assembling Dubai knows the art of fixing and assembling your furniture with utmost care. If you are facing problem to assemble your new furniture yourself then call us at our assistance services anytime and we will provide you the knowledge and our services to do so.
Furniture Assembling Dubai assembles each little pieces of furniture
We also assemble bed, tables, chairs, dressing table, dining tables, sofas etc.
We also provide services for assembling bedroom furniture as well as office furniture
Furniture Assembly Dubai is proven service provider for assembling furniture.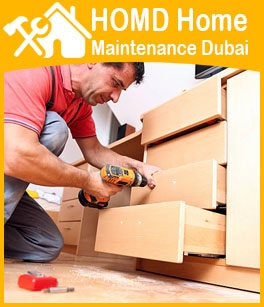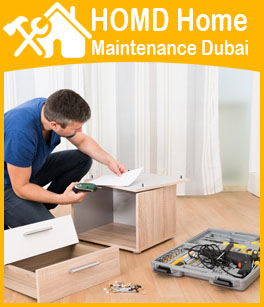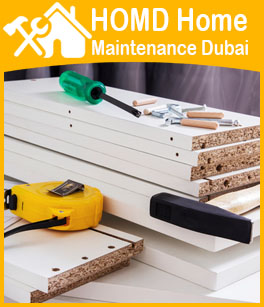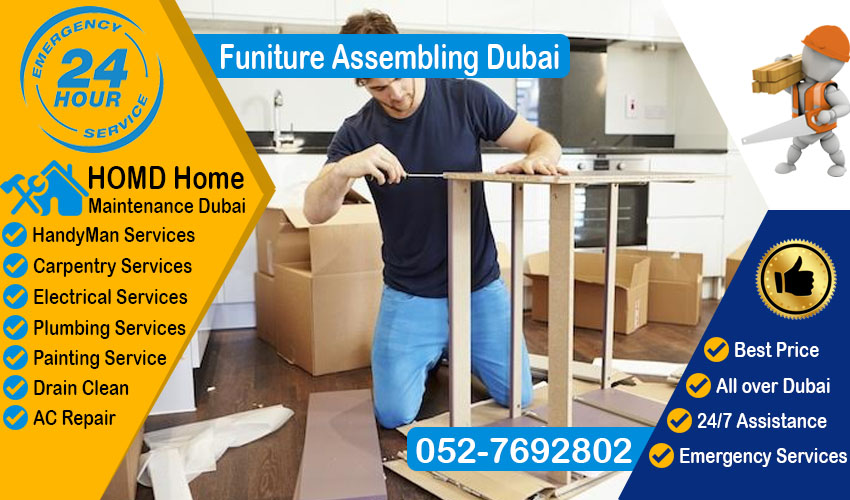 Furniture Assembling Dubai Speciality:
Furniture Assembling Dubai are very professional as they don't kill time to provide services. The moment you book our service, we will provide you our help at instant time. We assemble every kind of furniture that you need it to be done. We care for your things and also we do it fast. Furniture Assembling Dubai knows the art to manoeuvre little furniture into a beautiful and finished product.
We are efficient, meticulous, and hard working.
We take less time to assemble furniture than anyone else in the business.
Furniture Assembling Dubai is not heavy on pocket as our fees are very reasonable.
We also assist people while we do the assembling work.
Furniture Assembling Dubai Assistance Service:
We provide services anywhere in Dubai region and our service are open for 24/7. Furniture Assembling Dubai knows the importance of emergency service and hence provides assistance service for people all day and night. Don't hesitate to call us to our assistance service and take our help in assembling your furniture anytime.
Our Services
Professional HandyMen
HandyMan for any kind of Drilling Holes, Hanging Curtain, Blinds & Picture, Mirror, TV Bracket Mounting Work.
Plumbing Services
We can fix any Water related problems your facing like Water Pump Repair & Water Heater Leak Repair.
Carpentry Services
We Assemble your Furniture, Fix Hinges & Locks and we also Make Gypsum Partition in Office & Apartment.
Home Maintenance
We do Home Maintenance Work & Annual Maintenance Contract for your Villa, Ware House & Office.
Electrical Services
We can fix any kind of Electric Failure or Short Circuit, We Install New Sockets Lamp & Chandelier.
Painting Services
We have Expert Painter for Interior Exterior Painting, End Tenancy Painting & Wallpaper Installation.
Average rating:
2 reviews
Jun 29, 2017
furniture assemble
All I have to say is: Amazing. It was not anything like I expected. I am very happy with the results
Thank you!we hope you call us for job in near future.
Jun 28, 2017
furniture assemble
"I am very, very, pleased with the service and results. I look forward to using your professionalism again in the near future.
Thank you!we hope to serve you in near future.