Wooden Partition Making Dubai
HOMD Home Maintenance Services Dubai provides services for making wooden partition with the help of their high quality carpenters. Now a days wooden partition is taking high growth in terms of need and designs. Wooden Partition Making Dubai knows the need of the hour and hence takes this option to give another dimension to the designs in wooden partition. Wooden Partition Making Dubai is capable of manufacturing unique designs on the woods that are collaborated to do the partition. We know that this is temporary partition and hence we provide client's such designs that they can keep the partition anywhere as par their needs.
Wooden Partition Making Dubai creates astonishing and admirable designs
We can work on any length and breadth of woods that needed to be put together to make a partition.
Our designs are latest and according to the need of the hour
Our carpenters are professional and create wooden partition which is 100% perfect.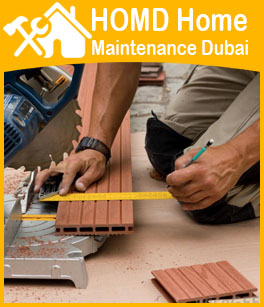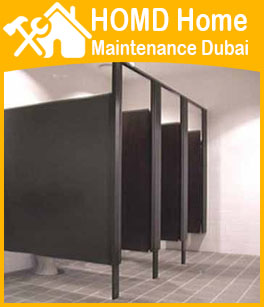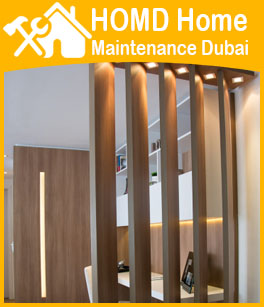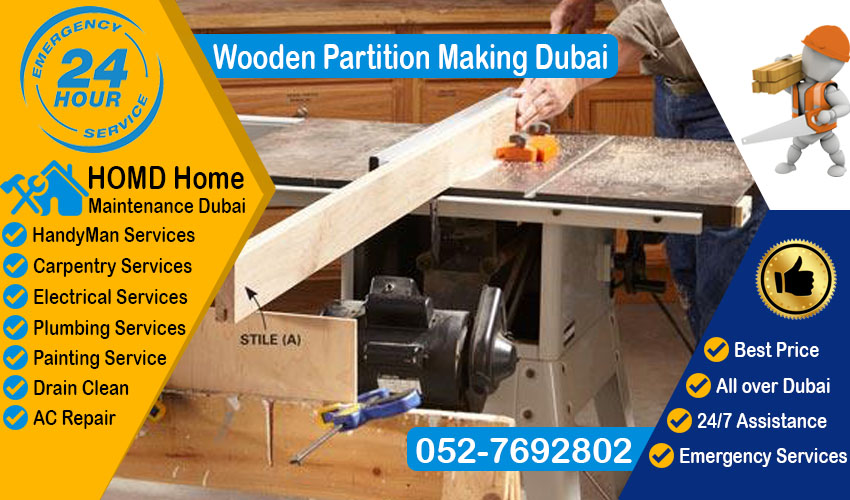 Wooden Partition Making Dubai Assistance Service:
Wooden Partition Making Dubai provides services all along Dubai region at low price and our service is available for 24 hours. Wooden partition gives an entire different look to your house and we are capable of making it special for you. Your big hall will look different by the services provided by Wooden Partition Making Dubai as we don't take our work lightly may be it is day or night.
Call us any time to get wooden partition service by Wooden Partition Making Dubai.
We are available for 24/7.
Our assistance services are available for whole day and night.
We care for you and hence we are ready to work anytime as per your needs.
Our Services
Professional HandyMen
HandyMan for any kind of Drilling Holes, Hanging Curtain, Blinds & Picture, Mirror, TV Bracket Mounting Work.
Plumbing Services
We can fix any Water related problems your facing like Water Pump Repair & Water Heater Leak Repair.
Carpentry Services
We Assemble your Furniture, Fix Hinges & Locks and we also Make Gypsum Partition in Office & Apartment.
Home Maintenance
We do Home Maintenance Work & Annual Maintenance Contract for your Villa, Ware House & Office.
Electrical Services
We can fix any kind of Electric Failure or Short Circuit, We Install New Sockets Lamp & Chandelier.
Painting Services
We have Expert Painter for Interior Exterior Painting, End Tenancy Painting & Wallpaper Installation.
Average rating:
2 reviews
Jun 22, 2017
wood partition
It is very refreshing and enjoyable working with the carpenter staff, who are consistently courteous and friendly, respond quickly, problem solve and are both accountable and knowledgeable…rarely are these characteristics found in a group of people under one roof.
Thank you!we hope you call us for job.
Jun 21, 2017
wooden partion
Throughout the partition-construction phase of our move carpenter has been a visible force in getting "punch list" items completed and done right the first time.
Thank you!we hope to serve you in near future.