Central AC Technician Dubai
HOMD Home Maintenance Dubai provides best central AC technician in Dubai. We have best and skilled central AC technician in Dubai. For all kind of AC repairing, fixing or maintenance HOMD Home Maintenance Dubai is best for you. You can contact us 24/7 for any kind of central AC technical services in Dubai, we will assist you within 30 minutes. Our Company provides services related to AC are as follows:
Air Conditioning Services Dubai
AC Duct Leak Fixing Dubai
AC Filter Cleaning Dubai
Chiller AC Repair Dubai
Split AC Installation Dubai
AC is not working at all
AC is not cooling well but runs
AC won't turn off
Water leakage problem in AC
Loud/
Strange noises from AC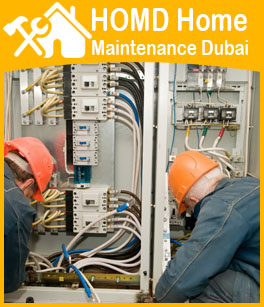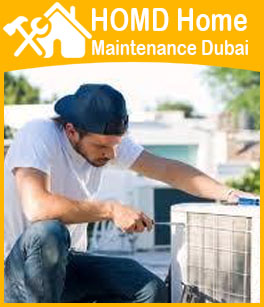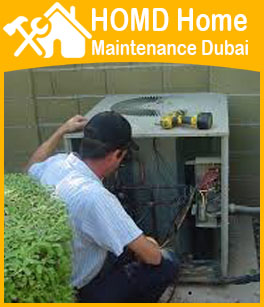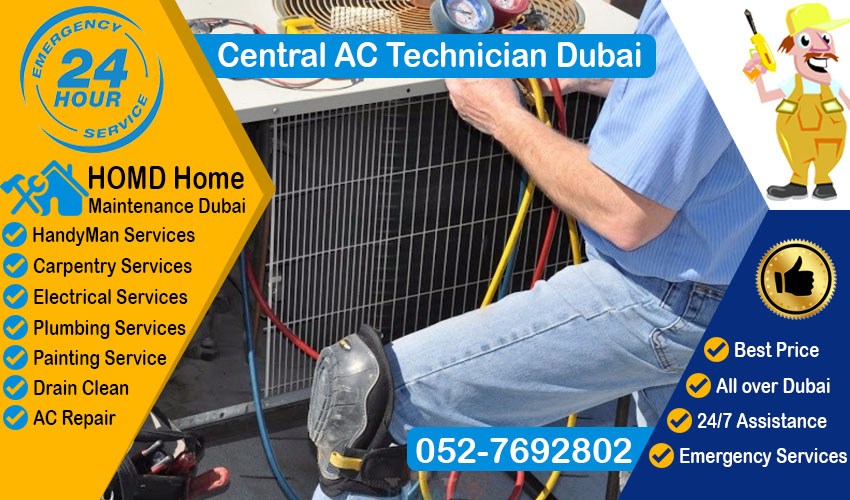 These are some common problems that you can face but if your issue is not in the list then don't hesitate to contact us 24/7 our central AC technician can take care of every problem in your ACs. If your AC has a Duct leak then our professional can repair and fix it within few minutes.
Need Split/Central AC Technician?
Are you looking for a Split or Central AC Technician then you are absolutely at right place as our central AC technician provides services to install Split of Central AC over in Dubai at your home or in your office. Our central AC technician is best in their work with professional skills and with all modern electrical gadgets and equipment's. Our all central AC technician have a proper training to handle all kind of modern electrical gadgets and equipment's. With the help of these gadgets and equipments you will get fast and good service by us. By HOMD Home Maintenance Dubai you will experience the best service and quality technical solutions for Dubai homeowners for the smallest problem to the largest issue.
We Are Professional Central AC Technician:
Remember AC has very high volt electricity that can be very deadly. If you are not very experienced in electrical work then you must call a professional and qualified central AC technician to resolve all your problems. To get this job done in the best possible way in Dubai along with top quality services, you need to contact HOMD Home Maintenance Dubai and we will send our professional and qualified central AC technician that can perform all kind of technical repairing, fixing and improvement work on time.
Our Services
Professional HandyMen
HandyMan for any kind of Drilling Holes, Hanging Curtain, Blinds & Picture, Mirror, TV Bracket Mounting Work.
Plumbing Services
We can fix any Water related problems your facing like Water Pump Repair & Water Heater Leak Repair.
Carpentry Services
We Assemble your Furniture, Fix Hinges & Locks and we also Make Gypsum Partition in Office & Apartment.
Home Maintenance
We do Home Maintenance Work & Annual Maintenance Contract for your Villa, Ware House & Office.
Electrical Services
We can fix any kind of Electric Failure or Short Circuit, We Install New Sockets Lamp & Chandelier.
Painting Services
We have Expert Painter for Interior Exterior Painting, End Tenancy Painting & Wallpaper Installation.
Average rating:
2 reviews
Jun 1, 2017
centra ac
"Sincerest thanks for everything. Your professional job and personal friendship are sincerely appreciated
Thank you!we hope you call us in near future.
May 29, 2017
central ac
I appreciate the quick response and the professionalism shown during the emergency work.
Thank you!we hope you call us in near future.