Dubai Mason
HOMD Home Maintenance Dubai brings masonry services in the Dubai area. Are you planning to renovate your floors and house? Keep in mind that masonry works are very delicate as little & small errors can be caught up by naked eyes. So prefer using professional mason. Dubai Masons are very professional and load of experience in masonry field. They are known for their delicate touch and creative designs. Dubai Mason can graft tile works and can fix marble and tiles on the floor as per latest and unique designs.
Tiles Marbles Fixing Services Dubai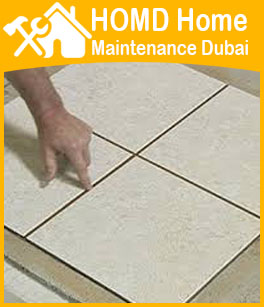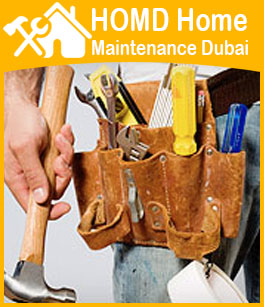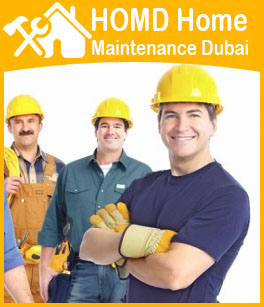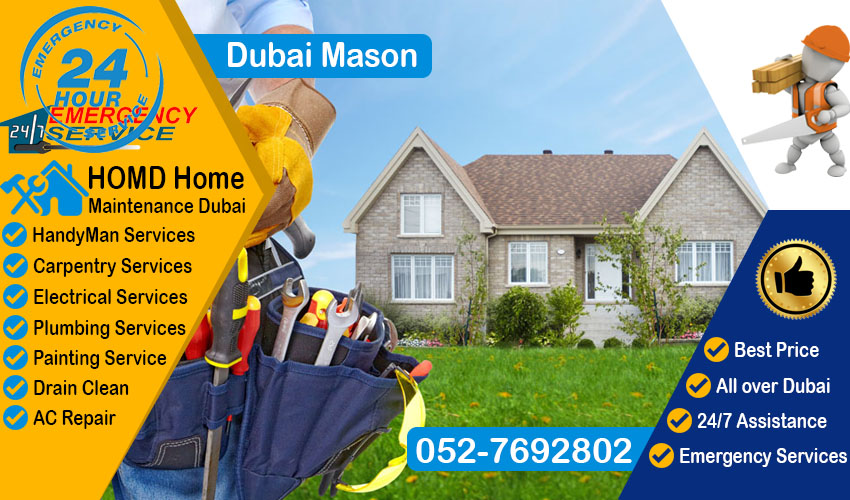 Dubai Masons Artistic Work:
Dubai Masons has a load of experience in handling marbles and tiles work. They know the current and latest designs and also they can work on the designs as per client's request. If you want to renovate your dream house with new tiles then Dubai Masons are here to make your job easier as they can understand the structure of your house better than anyone else so prefer their suggestion before you take any decision.
Dubai Masons take care of every minute thing like cutting edges and fixing tiles on equal dimensions.
Follows unique and artistic designs with marbles to give an awesome look to the floors.
We take care of every masonry services including walls tiles fixing, bathroom tiles fixing.
We have dozens of servicemen to do the marble works and make them shine like never before.
Dubai Masons Main Priority:
Dubai Masons always prefer the client's need and what they want. We always care for their satisfaction and so we work and do services after consulting with them. Dubai Masons cares for your thinking and hence they do all the things as per your suggestions. Yes, we do all types of designing but before doing anything we take your opinion as it is your house and we care for your demands.
Tiles Grouting By Dubai Masons:
Tiles grouting is very important as it is something which can absorb moisture if not done properly so please don't take grouting work lightly. Dubai Masons do tiles grouting at lower price than any other service providers in Dubai. After tiles are installed, tiles grouting is important as it is less time consuming but it is something which can give your tiles looks awesome and great.
Assistance Service:
If you are looking for any tiles and marbles works then you can contact us.
Dubai Masons are available for 24/7 service.
Call us to our assistance service and they will provide you with loads of knowledge and assist you accordingly.
We care for client's need and so are available 24/7 day and night.
Our Services
Professional HandyMen
HandyMan for any kind of Drilling Holes, Hanging Curtain, Blinds & Picture, Mirror, TV Bracket Mounting Work.
Plumbing Services
We can fix any Water related problems your facing like Water Pump Repair & Water Heater Leak Repair.
Carpentry Services
We Assemble your Furniture, Fix Hinges & Locks and we also Make Gypsum Partition in Office & Apartment.
Home Maintenance
We do Home Maintenance Work & Annual Maintenance Contract for your Villa, Ware House & Office.
Electrical Services
We can fix any kind of Electric Failure or Short Circuit, We Install New Sockets Lamp & Chandelier.
Painting Services
We have Expert Painter for Interior Exterior Painting, End Tenancy Painting & Wallpaper Installation.
Average rating:
2 reviews
May 30, 2017
mason
We so appreciated all the hard work, effort and
Thank you!we hope you call more jobs in near future.
May 28, 2017
manso
It is so essential to me to work with good company such as yours and qualify staff.
Thank you!we hope to serve you in near future.