Furniture Movers Dubai
HOMD Home Maintenance Services Dubai provides Furniture moving services by their special service that is Furniture Movers Dubai. Furniture Movers Dubai is known and reputed service provider in Dubai area. They move Furniture with great care and their packing is almost unique as you ever imagine. They care for your furniture and hence they move it and relocate it as it is.
Furniture Movers Dubai knows the details of your Furniture
Know the approx. measurements and weight of every piece of furniture you want to move.
We keep details of all the furniture whether small or big
Furniture Movers Dubai keep transport vehicle according to your furniture.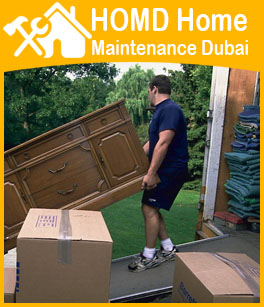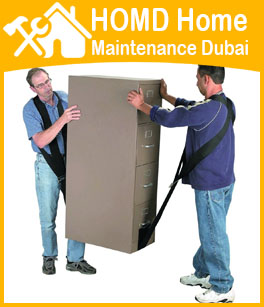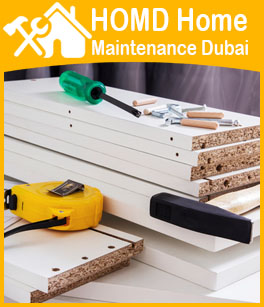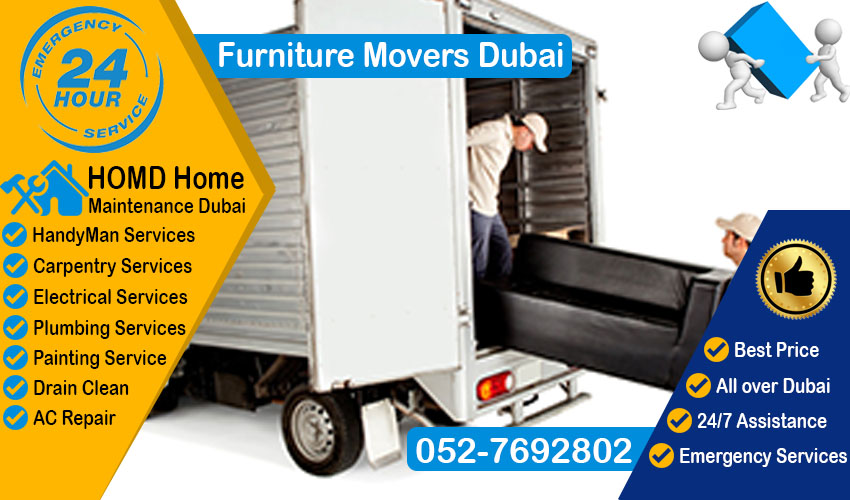 Why Furniture Movers Dubai rated as Best:
Furniture Movers Dubai is rated as one of the best movers in Dubai because they care for client's furniture. Their packing is awesome and follows a unique style so that the furniture doesn't get any scratch from external forces. Another thing is Furniture Movers Dubai provides services at very low cost. They also provide transport facilities according to your needs and amount of furniture. They keep a lot of options with them while moving furniture.
Furniture Movers Dubai keep a track on every individual furniture.
Our packing is irresistible.
We do care for your furniture.
Provide services at low cost.
We provide service at any time as per your need.
We are professional packers and movers.
Our Assistance Service:
If you are residing in Dubai and want to relocate to some other places within Dubai then you can contact us to our assistance service which is available for 24/7. Our professional people will assist you with your questions and will help you in getting our service. We promise only that which we can deliver.
Maintenance Dubai Emergencies:
Do you have any Electrical or Plumbing Emergency at your Apartment Office or Villa or you are looking for 24/7 Emergency Services in Dubai? We are here to fix all of your Emergency Home Maintenance problems 24/7 any where in Dubai.
Sprung a leak? Just give a call to our experienced Emergency Handyman; he will help you to get rid of your water leakage issue.
Lights stopped working, fuse blown or the breaker is tripping in your house just call us, our emergency handyman will come and fix your issues in an instant.
Water Clogged in your Toilet, Bath Room Basin or Kitchen Sink, just call our 24/7 Help Line to assist you with Sewer & Drain Cleaning.
Home Maintenance Dubai Annual Contract:
We also provide Home Maintenance Dubai Annual Contract for your Apartment, Villa, Restaurant or Office.
Home Maintenance Dubai Activities:
Our Expert HandyMan Technician work as team and they cover a lot of activities regarding your Home Maintenance Dubai problems.
Water Leak Repair:
If you are facing any type of water leak issue from tap leaking to AC / Chiller Leak in your apartment office or villa you can call our company 24/7 for urgent Service. You can call us to assist you any time if you have following type of problems.
Your basin drain pipe Leak and spoiling your clothes as you wash your hands.
Your Ceiling AC Chiller Central Air Conditioning leakage gives you a bad sleep.
Your Water Heater Leak need repairing.
Your Kitchen Sink pipe is leaking.
Do not worry at all we have Expert Plumber to tackle with emergency water leak repairs on urgent basis. we will provide you best and affordable water leakage repair. Our water leakage repair service will make your works easier within few minutes.
Our Services
Professional HandyMen
HandyMan for any kind of Drilling Holes, Hanging Curtain, Blinds & Picture, Mirror, TV Bracket Mounting Work.
Plumbing Services
We can fix any Water related problems your facing like Water Pump Repair & Water Heater Leak Repair.
Carpentry Services
We Assemble your Furniture, Fix Hinges & Locks and we also Make Gypsum Partition in Office & Apartment.
Home Maintenance
We do Home Maintenance Work & Annual Maintenance Contract for your Villa, Ware House & Office.
Electrical Services
We can fix any kind of Electric Failure or Short Circuit, We Install New Sockets Lamp & Chandelier.
Painting Services
We have Expert Painter for Interior Exterior Painting, End Tenancy Painting & Wallpaper Installation.
Average rating:
2 reviews
Jun 6, 2017
furniture movers
Whenever I need movers, I pick up the phone and they take care of it. They're a great team, very professional .
Thank you!we hope you call us in near future.
Jun 2, 2017
furniture movers
Professionalism is the first word that comes to mind when I think about you.keep up the good work.
Thank you!we hope you call us for job in near future.