Wall Painting Dubai
Wall Paint Colour ideas: How often do we wake up to boring and dull colours in our home and wish for a change of colour on the walls? You can bring more colours to your home with vibrant looking wall paint designs for every occasion. HOMD Home Maintenance Services Dubai provides Wall Painting Dubai services for those who are looking for wall painters for their rooms and home. Wall Painting Dubai means business and are capable of providing vibrant look to our walls by their painting work.
Wall Painting Dubai provides your walls a stunning look
We make creation with color for your walls and give it a entire different look.
Every wall is different and hence need special background look and Wall Painting Dubai does that with sheer passion
We are capable of maintaining high class look of the walls of your entire house with our passionate painters.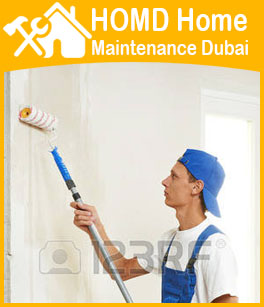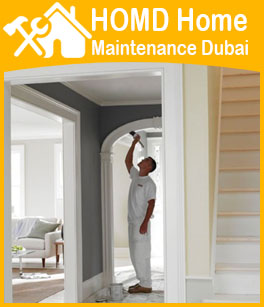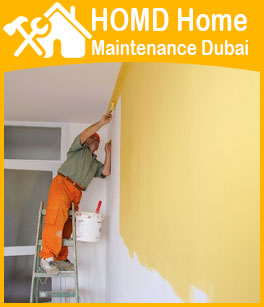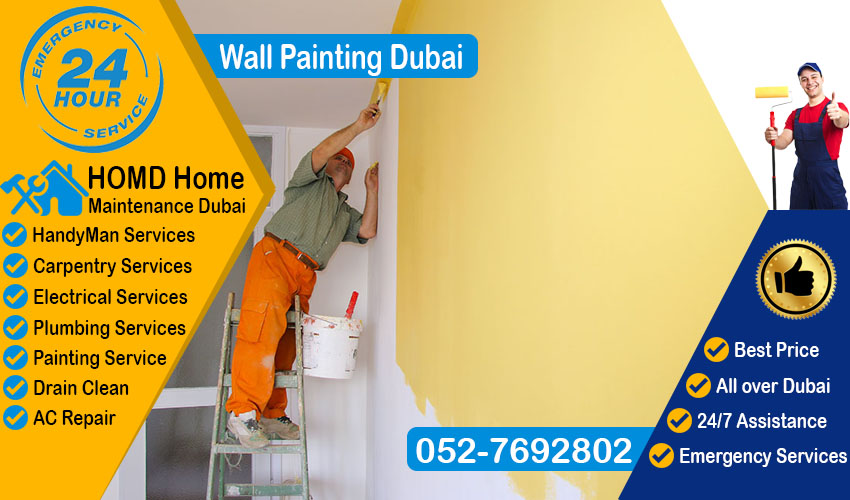 Wall Painting Dubai Services:
Wall Painting Dubai can take care of the walls of your entire house as per your demands. Their services include:
Paint Colous for your bedroom according to the size and architecture of your bedroom.
Beautiful painting designs for your halls and dining rooms.
Special painting effect to your guest room.
Wall Painting Dubai provide different looks to the different walls of the same room with special paint and their tools.
Our Services
Professional HandyMen
HandyMan for any kind of Drilling Holes, Hanging Curtain, Blinds & Picture, Mirror, TV Bracket Mounting Work.
Plumbing Services
We can fix any Water related problems your facing like Water Pump Repair & Water Heater Leak Repair.
Carpentry Services
We Assemble your Furniture, Fix Hinges & Locks and we also Make Gypsum Partition in Office & Apartment.
Home Maintenance
We do Home Maintenance Work & Annual Maintenance Contract for your Villa, Ware House & Office.
Electrical Services
We can fix any kind of Electric Failure or Short Circuit, We Install New Sockets Lamp & Chandelier.
Painting Services
We have Expert Painter for Interior Exterior Painting, End Tenancy Painting & Wallpaper Installation.
Average rating:
3 reviews
Jun 20, 2017
wall painting
The work in the timeframe promised and as per the price quoted. Quality of workmanship and supervision was excellent – I would certainly not hesitate to hire them again or recommend their services to others.
Thank you!we hope you call us in near future.
Jun 9, 2017
wall painting
The overall quality of the work done has been outstanding,Great job.
Thank you!we hope to serve you in near future.
Jun 9, 2017
wall painting
"We remain very pleased with the work performed by the Impact painter team.
Thank you!we hope you call us for job in near future.