Dubai Plumber
Need a solution to your plumbing problem in Dubai? Whether you're looking for regular maintenance or you need a plumbing services Dubai for major repair, we'll be there. HOMD Home Maintenance Dubai provides plumbing services all over the region of Dubai. We can make it easy for you as we work around your schedule, seven days a week. Our Dubai Plumber will arrive promptly, listen to your needs and offer quality plumbing solutions. Our certified and experienced plumber can fix and solve almost every plumbing related issue some of them are listed below:
Leaky or Clogged toilet repair & Replacement
Ceilings/Wall leak repair
Cracked pipe repair & Replacement
Clogged sewer line repair
Whole house pipe Replacement
Pump repair
Drain Cleaning
Low water pressure repair
Water leak detection
High water pressure repair
Water Heater Installation
24/7 Emergency Plumbing Services
Leakage Bath Tub Replacement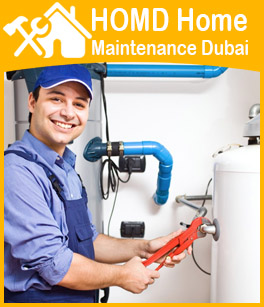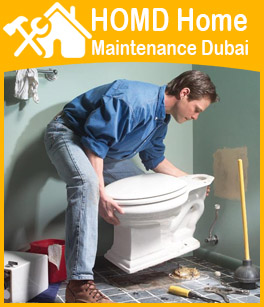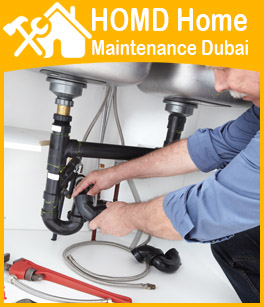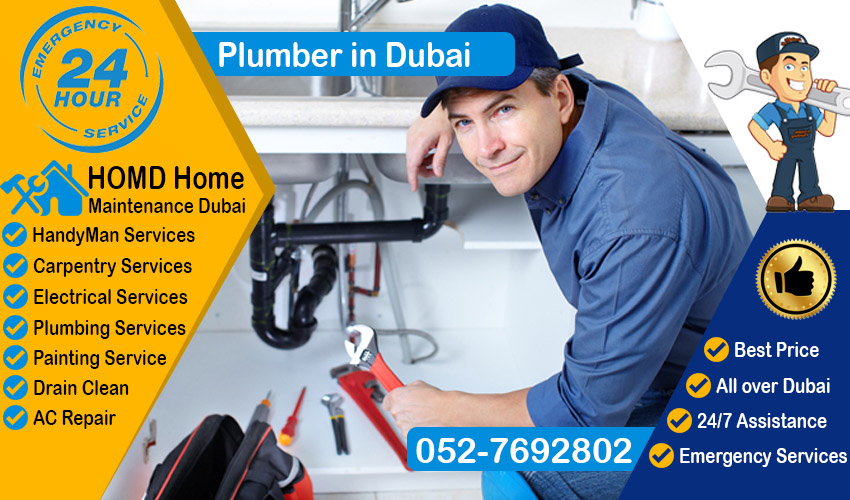 All these are some few general problems which you can face in your daily life, but  if you don't see your problem in list then don't hesitate to call and ask us about your problem, we will love to resolve your issues as soon as possible.
Leakage or Clogged Toilet:
If your toilet has a leakage or it is getting clogged then you can try us for the services as our servicemen are very dedicated and solve your issues rather very quickly. Our Dubai plumbers are the master in cleaning toilets stop up, Leaking toilet repairs in Dubai, taking care of sewer line issues and get the streaming toilets ideal on time. With regards to repair toilets, our accomplished Dubai plumbers can take care of any issue you confront. Our Dubai plumbers utilize best apparatuses, and items to legitimately repair spillage, obstruct, and blockage of toilets, dissimilar to some other specialist organizations that brief unblock the waste and can't take care of the issue for all time.
Issues Faces by Peoples At Home:
If your roof has a leakage then we can fix it as soon as you take our service. Are you experiencing clogged sewer and leaking or cracked pipe? Don't you worry as we are known for handling such issues? We also do re-piping or pipe replacement. We care for hygiene and so we also provide services for cleaning drains and other water clogged issues. We can handle issues like water leakage detection and also flooded basements.
Water Pump Repair/Installation:
Everyone face  Water Pump Repair/Install repair problem, so before you make it worse or expensive for yourself by 'Do It Your Self' thing it's better to stop and hire a qualified plumber who is expert in handling such kind of repairs.
HOMD Home Maintenance Dubai has a team of plumber services Dubai. Whenever you need our services just call us and we will at your door within 20 to 30 minutes. We provide our services 24/7 whole year no matter if there is a holiday or what's the weather condition, just call us and we will entertain you with our handymen services.
Home Maintenance Dubai Emergencies:
Our Plumbing technicians service in all over Dubai. We have best and experienced plumber services in Dubai to serve you with a quality, fast and satisfying service. No matter what is your plumbing issue, we we've probably seen and resolved every plumbing solution before! So if u live in Dubai and you are have some plumbing issue you can contact us today to our 24/7 services from anywhere in Dubai at very reasonable price.
The Reason, Why U Should Choose Us?
We offer wide range of home maintenance plumber services Dubai, by which it cover almost all kind of your small or big problems, repairs, fixing and installations for your Home, Office or Building. We can serve you with very reasonable price and with experienced and professional Plumber to serve you with quality plumbing solutions.
We offer 24/7 services. If you are in emergency situation, please do not worry. Just call us and we will serve you our best.
Our Services
Professional HandyMen
HandyMan for any kind of Drilling Holes, Hanging Curtain, Blinds & Picture, Mirror, TV Bracket Mounting Work.
Plumbing Services
We can fix any Water related problems your facing like Water Pump Repair & Water Heater Leak Repair.
Carpentry Services
We Assemble your Furniture, Fix Hinges & Locks and we also Make Gypsum Partition in Office & Apartment.
Home Maintenance
We do Home Maintenance Work & Annual Maintenance Contract for your Villa, Ware House & Office.
Electrical Services
We can fix any kind of Electric Failure or Short Circuit, We Install New Sockets Lamp & Chandelier.
Painting Services
We have Expert Painter for Interior Exterior Painting, End Tenancy Painting & Wallpaper Installation.
Average rating:
2 reviews
Jun 5, 2017
plumbing services
All I have to say thank you to everyone there for the way in which the whole situation was handled. I am more than satisfied with the entire experience. my home was made so much easier by the good people like you .
Thank you!we hope to get more jobs from you.
Jun 3, 2017
plumber
Thank you so much for making my home beautiful inside. You have been so nice and helpful, and I really appreciate it!
Thank you!we hope to serve you more.